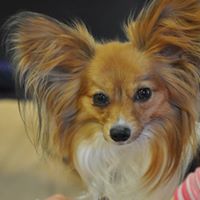 Steps to Membership
Step 1: Our Mission

Read and agree with the WAGS Mission Statement
Step 2: Membership Meeting

Attend your first monthly membership meeting, without your pet. We kindly ask that you not bring your animal to your first meeting. See our Events Schedule for information about upcoming membership meetings.
Step 3: Orientation and Membership

Guests who wish to join WAGS must attend a 1-hour Orientation Class-- without your pet --following a membership meeting. The Orientation Class starts at approximately 10:45am.
During the WAGS Orientation Class you will learn the about:

The mission of WAGS

The history of the organization


Expectations and responsibilities of membership

Membership investment


Opportunities for members within the organization and how you can become involved
Step 4: WAGS fees
First time joining fee of $10.00 plus annual membership dues.
Annual Membership Dues
$30.00 - 1 year
$50.00 - 2 years
$250.00 - Lifetime Membership
Dues waived - ages 18 – 21 years
Step 5: Get Involved
Attend our meetings and get to know fellow members
Prepare yourself and your pet to become a WAGS Ambassador Team

This requires WAGS's extensive evaluation and certification process

Volunteer to assist with WAGS's meetings, evaluations or special events
Donate money to support WAGS's services
Suggest other ways you would like to support WAGS