here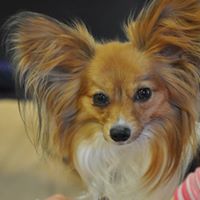 Becoming a Member
Understand Our Mission

Read and agree with the WAGS Mission Statement
Attending a Membership Meeting

Attend your first monthly membership meeting, without your pet. We kindly ask that you not bring your animal to your first meeting. See our Membership Meetings and Events for information about upcoming membership meetings.
Orientation Requirement

Guests who wish to join WAGS must attend a 1.5 hour Orientation Class-- These are currently offered on Zoom and at occasional in person meetings.  You can obtain the invitation by clicking and completing our form here. Orientation Form
During the WAGS Orientation Class you will learn about:

The mission of WAGS

The history of the organization


Expectations and responsibilities of membership

Membership investment


Opportunities for members within the organization and how you can become involved
WAGS fees to Join  
(On July 1, 2022 WAGS will increase New Member and Annual Membership Fees.)
New Membership:        Fee Includes a WAGS Manual
1 yr. $60 /Household $80
2 yr. $90 /Household $120
New Student Fee: $20 (ages18-24 and in school), manual included & Membership Chair reserves the right to assign Student status
Hardship or Scholarship Application:  Each Circumstance is considered separately
Membership Renewal Fee
1 yr. $40 /Household $50
2 yr. $60 /Household $70.
$20 late fee applied if greater than 60 days and less than 1 year.
Lifetime Membership Fee
$250.00
Start to Get Involved
Attend our meetings and get to know fellow members
Prepare yourself and your pet to become a WAGS Ambassador Team

This requires WAGS's extensive evaluation and certification process

Volunteer to assist with WAGS's meetings, evaluations or special events
Donate money to support WAGS's services
Suggest other ways you would like to support WAGS