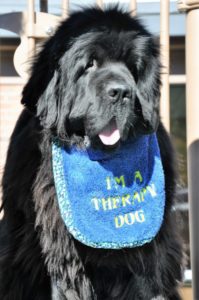 WAGS is a 501(c)(3) organization and all contributions are tax-deductible.
                                                            WAGS animal assisted therapy services are made possible due to the dedication of our volunteers and the generosity of donors. Every dollar enables us to provide Wonderful Animals Giving Support to individuals in need. We are forever grateful for your thoughtfulness and generosity.
If you wish to send a check, please mail to:
W.A.G.S. Pet Therapy of Kentucky, Inc
PO BOX 43504
Louisville, Ky 40253-0504
If you are an organization, a friend, or a WAGS member and want to donate online through our secure and safe payment area online,
click the DONATE HERE.  Thank you for your support!
We acknowledge past and current donors:
The Joe and Marmee Medalie Family Trust managed by the Arizona Community Foundation.
These generous contributions are made available from the family of one of our trusted and dearly loved WAGS member who remains anonymous.  Thank you so much for all that you and your family does for WAGS.
Friends and Family of Mary K Smith
We would like to extend our appreciation and sympathy to the family and friends of Ms. Mary K Smith.  She was a valued and faithful member of Wags who will be missed by all who knew her.  The donations made in her memory and honor will help others follow in her footsteps in bringing joy to others.
Community Support from our friends below.
Brown Forman              Clark Memorial                   Kentucky Colonels 
Kroger Community Rewards                             Blaze Pizza                              Louisville Jerky Outlet
             Panera Bread                               Amazon Smile                         Nanz and Kraft Florist
Natural Balance Dog Food       Kidz Club        City Barbeque