August 2021
                                                                                                                                               (Published Quarterly)
Contents
1  Messages from the Leadership
2  Fun with WAGS Members
3  Upcoming Dates
4  Facility Reporting
5 Teams, Teams and Teams
6 Available Trained Aide List
7  Miscellaneous
                                  NEW NOTICE  
Cancellation of "In-Person Meetings"
Our August 28th  Membership Meeting is by ZOOM only
also Our Sept 25th Membership Meeting is by Zoom only
Quarterly Messages From Our Leadership
Hello WAGS Members!
I hope you enjoy our first Quarterly Newsletter!   In the midst of the Covid surge over the last weeks, our WAGS organization continues to thrive.   We have had a steady growth of new members, attending both Orientation and WAGS 101.   Ambassador teams are scheduled for the upcoming evaluations in August and September.    There has been screening of new facilities, and we continue to receive requests from facilities across the Louisville metro area.   I feel confident that we will weather the Covid storm and emerge as an even stronger organization.    There will be a few bumps along the way, as our facilities and ambassador teams adjust to the ever-changing environment.  The gift we bring to the community has never been more evident.   Many thanks to our Board of Directors, Chairpersons and all the many volunteers who continue to work behind the scenes to keep the engine running.   It continues to amaze me that we are a 100% volunteer organization, yet we are able to accomplish so much!  I'm so proud to be a part of WAGS, and I know you are, too!
Your WAGS President,  Micki Thomas
To read our Founder's Note - Linda Laun  please click HERE
Our first outdoor WAGS Membership Gathering on June 12th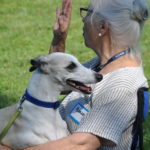 What pet had more fun? It was hard to tell since everyone was actively participating!  Such talent was discovered during this gathering of fun and games. Sorry if you missed this, so we have included these photos.
Both shade and sunshine made the gathering perfect for getting WAGS gathered as a community with shared interests.
See our members relaxing and waiting for our President's Message.
Kudos to members who donated their time, tents,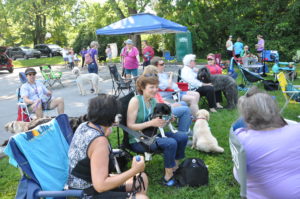 talents, pet agility
stations and more for the day. Thank you, Shannon Wells for your
photography services for WAGS badges.  We hope to do this again
for a future meeting.
The WAGS Board has awarded Karen Albers our Honorary Lifetime Membership Award
Welcome Our New Members for 2021
List provided by Judy Thomas
Diana Brian
Patricia Carney
Michelle Clark
Dorene Collins
Sharon Doerr
Sabrina D'Souza
Melissa Gernert
Stephanie Graney
Tracey Hagan
Gail Hensen
Te'zha Jones
Tabitha Kerr
Amber Korte
Kaylee Korte
Tim Korte
Gerrie Leppert
Nate Linse
Alicia Miiller
Lisa Murner
Catherine Noe
Emma Noe
Shelley Noe
Tess Noe
Christian Porod
Daphne Powell
Stacey Powell
Kennette Rightnour
Betty Schuetter
Annette Sliwa
Caz Sliwa
Dawne Swank
Kristi U'Sellis
Hailey Wachter
Tracey Wachter
Stephanie Williams
Mackenzie Gibson
Glen Gibson
Lisa Witten-Gibson
Lesley Henry
Kyndall Smith
James Sapienza
Charla Price
Christine Anderson
Next 101 Dates
 Our next virtual 101 
 Nov 29th (Apply in Step 2)
Next Evaluation Dates
ERL Oct 9th (apply in Step 8)
New Evaluations  September 25th
(apply in Step 4)

 

Keep Your Pups in Training & Ready to Sign Up
Covid Approved Facilities are Happening as We Speak
Tara Davis is taking over as the Chairperson for Facilities.
Much thanks to Jenny Pagni our 1st VP who worked hard on facilities  in 2021.
Ambassador TEAMS and TEAM Leaders are Needed
If you are interested in visiting these facilities, please reach out to the Team Leaders:
Airport - Linda Laun
Baptist Health St. Matthews - Jenny Pagni
Baptist Health Floyd - Nancy Anderson
Morning Point (Personal Care or Memory Care) -

 

Sharon McDermott
Althenheim

 

- Jim Williamson
Masonic Home

 

- Glenda Marker
Magnolia Springs East Senior Living - Joanne Furguson
The Forum at Brookside - Anne Diemer
New Facilities needing Team Leaders and Ambassador Teams:
Hopebridge Autism Center - Level 2 - Needing 1 year of experience
Dominion Senior Living - Level 1 - Independent/Active Seniors
Magnolia Springs Senior Living - Level 1 - Needing Team Leader
Contact: Jenny Pagni - jenny.pagni@gmail.com
Current Facility Approved Visiting Teams for 2021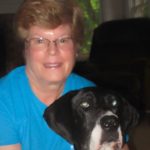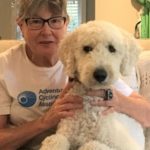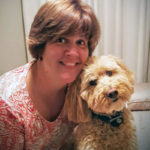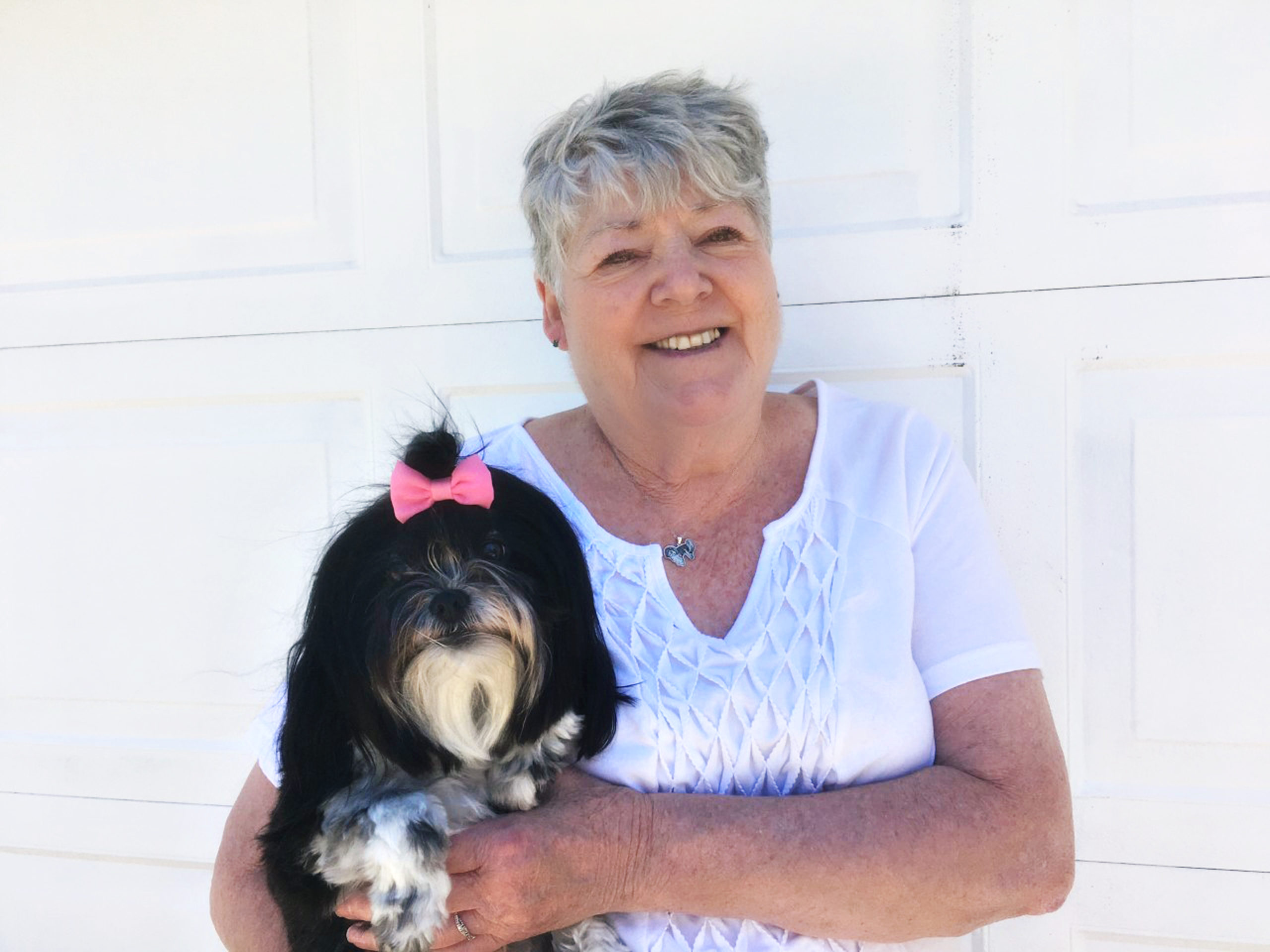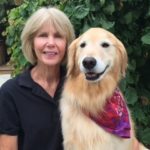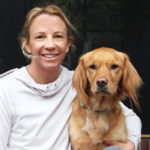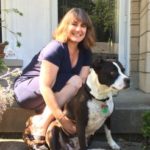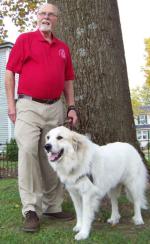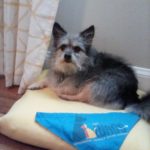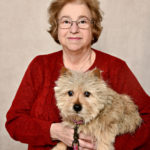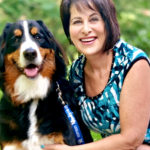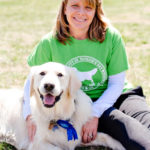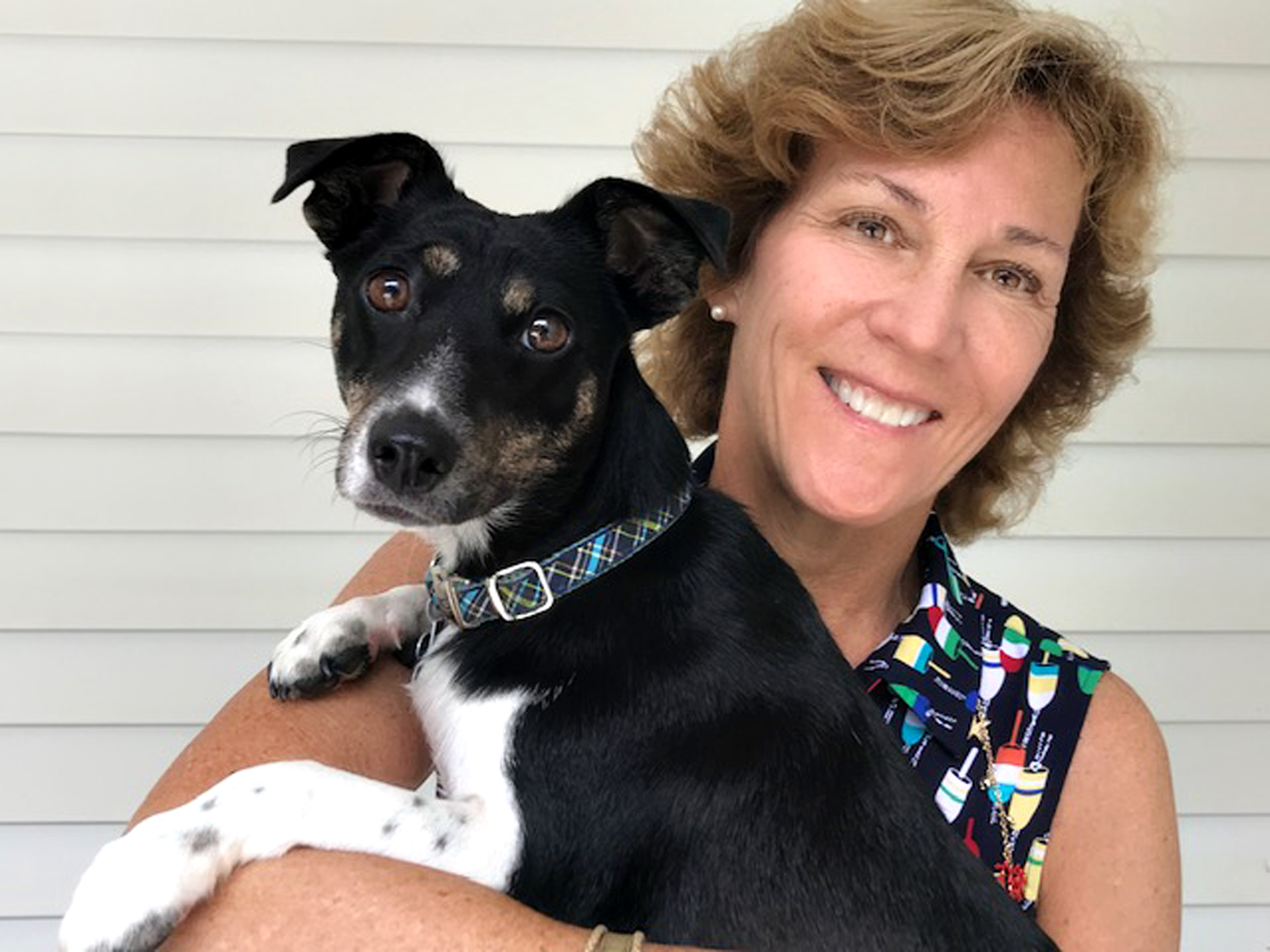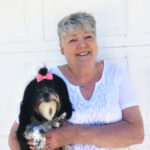 Newly Certified Teams for 2021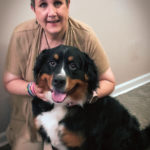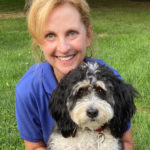 Recertified (ERL) Teams for 2021
Since October of 2020 through August1, 2021 there have been 34 Teams passing the ERL (Express Renewal Lite).  Congratulations to these teams and much thanks to the Evaluators and volunteers who made this happen.
Click HERE to download the names and pets who passed the ERL certification. In your downloads folder click on  2021_Team_Ren.pdf to view
Available Trained Aide List
Janet Dieruf
Kathleen Duane
Melissa Gernert
Marcelle Gianelloni
Terry Graney
Patty Hampton
Karen Harding
Gail Henson
Sandra Krekel
Donna Lile
Jill Mangold
Pat McCullough
Lesley Portano
Gwen Ronald
Dawne Swank
Hailey Wachter
Lydia Wehrli
Melanie  Broughton