August 2021
                                                                                                                                               (Published Quarterly)
Contents
1  Messages from the Leadership
2  Fun with WAGS
3  Upcoming Dates
4  Facility Reporting
5 New & Re-certified Teams
6 Available Trained Aide List
7  Miscellaneous
Quarterly Messages From Our Leadership
President
Founder
Evaluators
Our first outdoor WAGS Membership Gathering on June 12th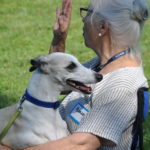 What pet had more fun? It was hard to tell since everyone was actively participating!  Such talent was discovered during this gathering of fun and games. Sorry if you missed this, so we have included these photos.
Both shade and sunshine made the gathering perfect for getting WAGS gathered as a community with shared interests.
See our members relaxing and waiting for our President's Message.
Kudos to members who donated their time, tents,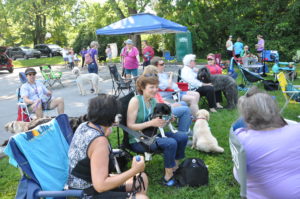 talents, pet agility
stations and more for the day. Thank you, Shannon Wells for your
photography services for WAGS badges.  We hope to do this again
for a future meeting.
Next 101 Dates
 Our next virtual 101 August 30th
 & Nov 29th (Apply in Step 2)
Next Evaluation Dates
ERL Oct 9th (apply in Step 8)
New Evaluations Aug 28th & Sept 25th
(apply in Step 4)
The Next Special Event
Next WAGS Meet up 
 

 

All About Covid Approved Facilities and

Covid Approved Teams
    Messages from Jenny Pagni will be linked here
Current Visiting Teams for 2021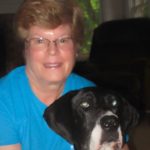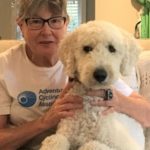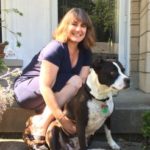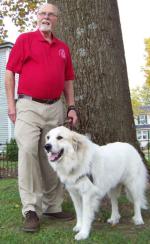 Newly Certified Teams for 2021
Recertified Teams for 2021
Available Trained Aide List
Janet Dieruf
Kathleen Duane
Melissa Gernert
Marcelle Gianelloni
Terry Graney
Patty Hampton
Karen Harding
Gail Henson
Sandra Krekel
Donna Lile
Jill Mangold
Pat McCullough
Lesley Portano
Gwen Ronald
Dawne Swank
Hailey Wachter
Latest Video of Interest for Continuing Education Credit
Take the Test HERE for Credit