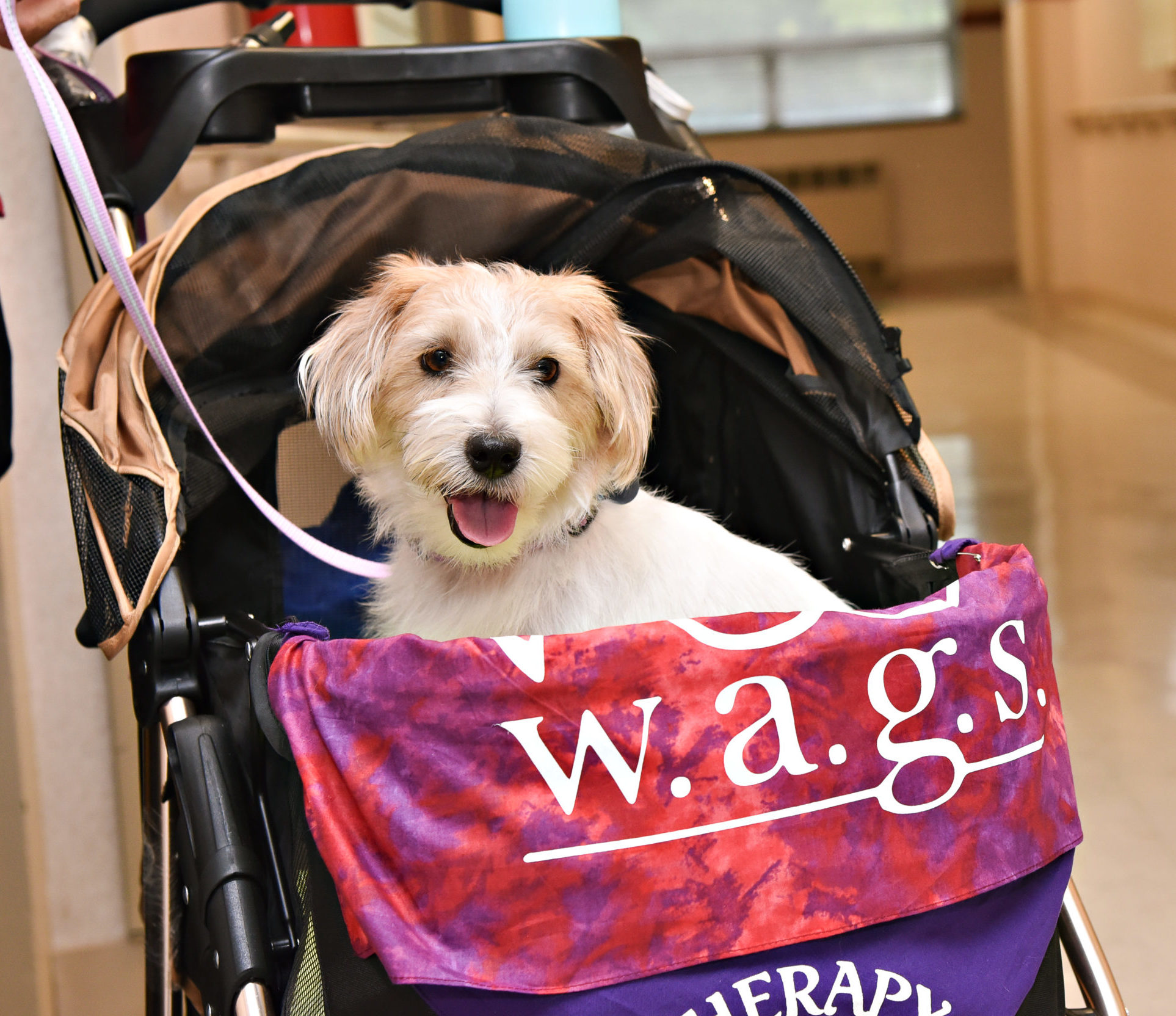 We are Grateful for Our Facility Partners!
"Would you like a one-time visit from a WAGS Pet Therapy Team?"
We welcome you to complete the one-time visit request form below to have a WAGS Pet Therapy Team visit your facility.  At this time, we can only do one-time special events.  We are not able to assign teams for ongoing/regular visits to new facilities.
Visitation Application Form "click here"  
We serve "Kentuckiana", primarily the Louisville metropolitan area, including nine counties in Kentucky (Jefferson, Oldham, Bullitt, Nelson, Meade, Shelby, Trimble, Henry, and Spencer) and five counties in Southern Indiana (Clark, Floyd, Harrison, Scott, and Washington). We extend into the outer areas when an actively committed  team asks to consider your facility as their priority.
All the people and pets pictured on our website are WAGS pets and members. We respect the privacy and the health situation of the people we visit, and we do not feature them on the site unless we have photo consents.  We always follow the facility guidelines for safe visitation.
WAGS TEAMS
Honoring
Facility
Visits
Contributions by Leigh Photography